Bike For Life
The Cycling Ireland Bike for Life Introductory programme is a "sofa to saddle" cycling programme that provides guidance to those who are new to cycling, whose previous cycling has been limited to short occasional rides of a few kilometres or for a person who has just rediscovered their bike (18yrs+).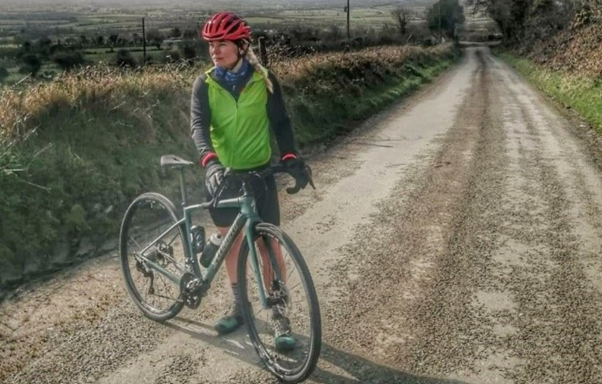 4 weekly 1hr information sessions will be delivered via Zoom by a Cycling Ireland qualified coach.
| | | |
| --- | --- | --- |
| 28/01/2021 | 7 – 8pm | Preparing for a Ride / Bike repair & maintenance |
| 04/02/2021 | 7 – 8pm | Riding safely on the road / Bike handling skills |
| 14/02/2021 | 7 – 8pm | Road Etiquette / Using shared facilities |
| 18/02/2021 | 7 – 8pm | Training for your cycling goals / Support available |

2/3 short individual rides each week, starting at 20/30mins building up to 60 mins. Participants should be comfortable riding up to 20km or roughly an hour's riding by the end of the programme.
Register HERE


There will be plenty of opportunities to ask questions to the coach throughout the online information sessions, for more information please email -
programmes@cyclingireland.ie
About the Cycling Ireland Bike for Life Programme


"I signed up for Bike for Life course some 6 weeks ago now. It was undeniably
the
best value I ever got for €30 in my life. The leaders were inspirational and
taught us how to be safe on a bike and have respect for other road users.
I'm delighted I signed up for the course"


This is a "sofa to saddle" cycling programme that caters for all cyclists, from the person who has just rediscovered their bike, to the more accomplished rider who wants to take on greater challenges.

The skills and knowledge gained in this programme will make the world of cycling more accessible to everyone, with the main focus being on learning skills, enjoying the bike and meeting new like-minded people.

The programme brings the cyclist on a journey of learning, where they are educated on the various skills, aspects and components of cycling in a safe, welcoming and social environment.



What will you learn?


· Preparing for a Bike Ride: What to wear, what to bring.
· Riding Safely on the Road: Basic road skills,advanced road skills, riding in the dark.
· Riding as a Group: Riding in pairs, riding as a group, group riding etiquette.
· Using Shared Facilities: Riding in low volume traffic, riding in higher volume traffic.
· Bike Handling Skills
· Nutrition & Hydration: Basic requirements, requirements for a cyclist.
· Bike Repair & Maintenance: Basic bike maintenance
· Training for your Riding Goals: Getting Started, going further and cycling challenges.


B
ike for Life participants receive a course logbook, cycling buff or water bottle and insurance for the duration of the programme.
Bike for Life is sponsored by the HSE, under their Get Ireland Active initiative, as well as receiving funding from Women in Sport. One of the aims of Bike for Life is to close the gender gap in cycling through the creation of "Meet and Spin" groups of people of similar speeds and abilities.

If you want to register for a Bike for Life course you can contact a local club HERE or email programmes@cyclingireland.ie for more information.